In Memory
Kathleen Shaffer (Wueste)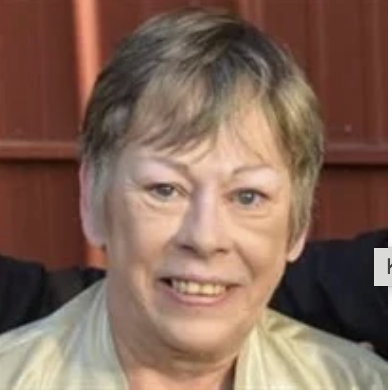 Kathleen A. Wueste ( Shaffer) was born May 13, 1953, to Lillian and James Shaffer in Milwaukee, Wisconsin. She attended Oak Creek High School (Class of 1971) and studied art at the University of Wisconsin, Milwaukee. She died on October 25, 2020; she had been fighting breast cancer since late March 2016.
She married Daniel E. Wueste on April 30, 1977. They were together for 50 years and were married for 43 years, a clear indication of her nearly limitless patience.
Her son, Nathan R. Wueste, was born on February 15, 1989, in Greenville, South Carolina.
Kathleen worked in various administrative positions, notably at the University of Wisconsin, Milwaukee (Athletics); Washington University in St. Louis (Facilities); and Clemson University (Master Planning). Not coincidentally these were places where her husband was a graduate student and, in the final instance, a member of the faculty.
Kathleen was a member of the Board of Directors of Clemson Little Theatre and served as producer for several plays, notably—one of her favorites— the musical, "The Boy Friend." She was also very active with Clemson Area Youth Theatre.
She loved theatre and design, which was an element of her position at Clemson. She loved puzzles, word games, video games, true crime magazines, and mysteries. The television show "Murder She Wrote" was one of her favorites. She also loved dogs: Peaches, Cheddar, and Rascal, and the most recent canine member of her family, Iris. And she truly loved Christmas, the season, the music, decorating, buying and wrapping presents, and Hallmark movies, which she had on during her final days.
She is survived by her mother Lillian, her sister Cynthia Domann, her son, Nathan, and his wife, Christine, her husband Daniel, nephew Daniel and niece Catherine Wueste, and nephews Jonathon and James Domann.
She would have appreciated donations, in lieu of flowers, to St. Jude's Children's Hospital or the American Cancer Society.