In Memory
Dennis Balota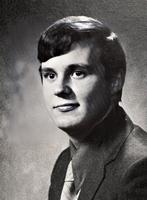 Dennis R Balota
May 8, 1953 ~ July 27, 2023 (age 70)
Dennis Rodney Balota, age 70, passed away in Fort Myers, FL on July 27, 2023, after battling multiple myeloma for the past five years. He is survived by his loving wife of 33 years, Kathleen 'Kathy' Balota (Andritsch).

Dennis was born in Milwaukee, WI, to the late Joseph and Mary Balota. He had two brothers, Richard (Jan) Balota and the late Randall (Margaret) Balota. He is also survived by his brother-in-law, Michael (late Nancy) Andritsch. Dennis had 9 nephews and nieces: David Balota, Jason (Michelle) Balota, Jill (Mark) Cross, Kelly (Reese) Hall, Michael Andritsch, late James Andritsch, Scott (Alyssa) Andritsch, Troy (Barbara) Andritsch, and Todd (Jennifer) Andritsch, as well as many other beloved family and friends.

Dennis was raised in Oak Creek, WI, where he loved to run and play in the woods around their home. He graduated from Oak Creek High School and attended UW-Eau Claire for several years until he accepted employment at AC Spark Plug (later Delphi Corp). He was a member of UAW Local 1866.
He also owned and restored several rental units in the Bay View area. His tenants loved him, as he frequently helped them with issues. They never moved and some relocated to another of his properties when their unit was sold.

Dennis was a member of the Wisconsin Order of Freemasons since 1983, Nathan Hale lodge#350/#247 in Mukwanago. He was recently accepted into the Order Sons and Daughters of Italy in America, Fillippo Mazzei Lodge #2763.

Dennis enjoyed golfing and he lived on Edgewood Golf Course, in Big Bend, WI for many years until he retired in FL. He enjoyed golfing with his wife and friends. He also played with the Delphi retiree league.

Dennis's main passion was guitar, and he had a variety of acoustic guitars. He performed frequently for family and friends. His guitar music helped him through many health issues. He especially liked playing for residents at their condo association and recently had a music night performance.

Dennis restored a 1972 Triumph TR6 which he still drove when in WI.

Dennis had a strong Catholic faith, instilled through his parents. He was a member of First Christian Church in Fort Myers.

His personal quote was "May we live 'til we die." This was the frequent toast at most events.
OCHS Memories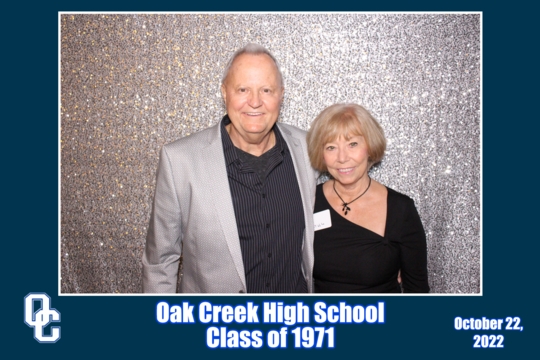 Dennis & Kathy Balota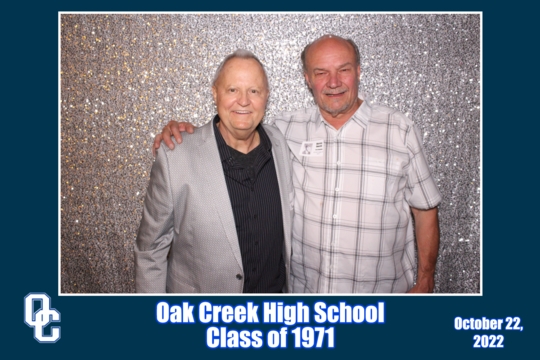 Dennis Balota & Warren Owecki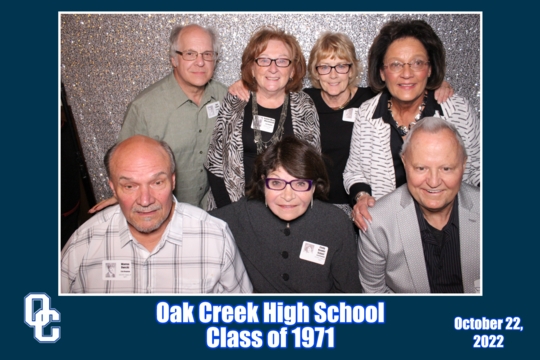 Warren Owecki, Cindy Kender, Dennis Balota, Mark Timmers, Joanne Wendt,
Janie Sakwinski, Patty Guzikowski (St. James Alumni)
---