Oak Creek

High School




Class of 1971

ANNOUNCEMENTS
Please help us by completing the "Post Reunion Survey" located on the left side of the home page.
Thank you
Sure hope you all enjoyed the Class of 1971 reunion weekend. We tried our best to make it truly a Knight to Remember! Please visit the "Photo Gallery" on the home page of our website as classmates upload pictures form the weekend festivities. You may also share or read the comments of others by clicking on the "What's New" tab.
All of you made this past weekend an amazing experiance.
Thanks again for attending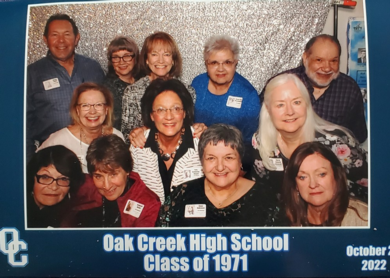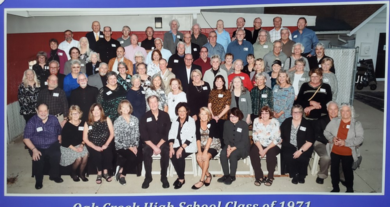 Classmates
if you enjoyed the 51st Reunion and would like staying connected with old classmates through this website, we need your help. The cost is approximatly $25 month and is paid for only with your support. So please consider donating to keep www.oakcreek71.com up and running. Click on the "Donation Center" on the Homepage to contribute. Thanks!